Supporting American-Made Products
and Services from American-Owned Companies




Buying American on Fox Business Network!
Roger Simmermaker of www.howtobuyamerican.com is interviewed by Maria Bartiromo (Mornings with Maria) on Wednesday, April 20, 2016!


Join the "How Americans Can Buy American" email list today and have the American-Made Retail E-guide
emailed to you for FREE.

The American-made Retail E-guide features over 2,700 American-made products from over a dozen popular retail stores like Dillard's, Home Depot, TJ Maxx, and Costco.



Check out the Made in USA toy list here.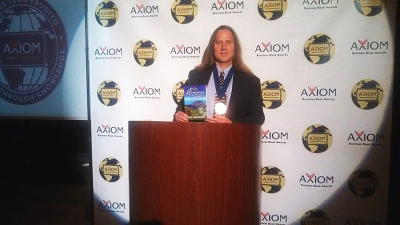 Honored as one of the 'Best Business Books' of the year by
Axiom Business Book Awards
for
My Company 'Tis of Thee: 50 Patriotic American Companies American Consumers Should Know About
(awards ceremony on May 29, 2013 in New York).

Check out Roger Simmermaker's
"Buy American Mention of the Week"
articles (BAMW) here!

Proclamation on National Manufacturing Day, 2021
On National Manufacturing Day, we celebrate all that is made in America and recognize the importance of our Nation'Äôs manufacturers to every aspect of our lives. From the electronics we rely on, to the safely packaged foods we eat, to the clothing we wear, to the appliances and furniture in our homes, to the cars we drive 'ÄĒ American manufacturing is essential to our economy. It employs over 12 million Americans directly and many more indirectly.

Community fights to save Miken Sports
Easton Diamond Sports has an 18 year deal with a manufacturer in China that makes non-wooden and metal bats. The decision was made to streamline the supply chain so everything could be made in China.

Ford to create 5,000 jobs with new Hardin County battery plants to power electric vehicles
Ford Motor Co. unveiled a $5.8 billion plan Monday to build twin battery manufacturing plants in Hardin County, Kentucky, that will create 5,000 full-time jobs. The plants will make batteries for electric vehicles such as its new F-150 Lightning truck.

Creating a Domestic U.S. Supply Chain for Clean Energy Technology
From lithium in electric vehicle (EV) batteries, to the steel in a wind turbine, to the polysilicon in a solar panel, the next decade represents the best opportunity to date to onshore the manufacturing supply chains of clean technology.

U.S. Sensor Manufacturer Says Stronger Buy American Policy Is a "Win-win"
"Foreign suppliers are often motivated to exploit available opportunities to exclude highly-qualified U.S. suppliers in procurement activities," says Will Smith, vice president of Smith Systems Inc

Chinese Automaker Sells SUV Under Dodge Brand
A Chinese automaker is one step closer to jumping into the U.S. auto market. But it will make its initial foray into North America under a familiar name. The SUVs will carry the Dodge brand name, and will be sold by Dodge parent Stellantis at its dealerships in the country

New Massachusetts Bill Aims to Support Made in America Companies Like This One
Senate Docket No. S2546 would require schools and other taxpayer-funded projects exceeding $500,000 to be built with U.S.-made steel and other domestic materials.

As ships sit, supply stops, and prices rise: Local expert says buy American
'ÄúPay a little more, and get them done here in the US.'ÄĚ It'Äôs also a good chance to on-shore some of our production, he says.

Wrangler Gets Rooted: Denim Company Rolls Out Fully American-made Jeans
Wrangler now has a made in the USA line. Not only are they made here, the cotton comes from Tennessee. Best part, they cost less than the imported Levi's.

Cheap masks carry a high cost for US manufacturing
A bunch of small American businesses that answered the call to produce more masks in the middle of a pandemic are now in danger of going bust. The AMMA says its members have lost 5,000 jobs since federal mask purchasing slowed in recent months, after being undercut by non-US producers.

More Archived News and Updates...


Simmermaker's book is a patriot's guide to shopping. The American worker and small businessman does not have a better friend.
- Patrick J. Buchanan



Read More Endorsements...

Hundreds of Free Listings!
From Bath Soap, to Hotels, to Tires...
These listings are part of over 20,000 brand name products and services in the third edition of How Americans Can Buy American: The Power of Consumer Patriotism...

American Made - Union Made
Over 2,000 American-made /Union-made listings including American-made cars and trucks!

Stay tuned, more products and service
listings to come!


It's easy to say we should buy American but it's not easy to actually do it. 'How Americans Can Buy American' goes a long way toward turning a good idea into reality.
- Charley Reese



Join us on Facebook


Available NOW for $18.95!

Also available as an eBook!
Download Here!


Subscribe to Our
Buy American
Email List
It's Free!






and post
your comments!


Help Spread the Word!
Contact your favorite TV, Cable, and Radio stations and urge them to have Roger on their talk show!
Email the
Author Today!


Support this Website! Donate here!









Why Buy American?

Forty-percent of the world is in recession. New records have been set for both personal and corporate bankruptcies. America's trade deficit continues to escalate to historic levels. The savings rate has turned negative, as the average consumer spends $1.10 for every dollar they earn. Real wages for working Americans have plummeted 19% since 1972 - about the same time we entered into a so-called "global economy." We only vote for our representatives every two or four years, but we vote with our wallets and checkbooks every day!

How Americans Can Buy American puts the steering wheel controlling our nation's fate in the hands of those who care about it most - The American People. The time has come for ordinary Americans to take control of America's destiny.

Want to find out more? Click here!

Left border design © Idea Art, Inc.


Consumer Patriotism Corporation